August 8, 2018
To our valued pet parents and partners,
The sustainability of our supply chain and our steadfast dedication to quality ingredients and superior pet products have contributed to a necessary update of our best-selling Fromm Gold line of dog foods.
On July 18, 2018, we began producing updated recipes for all Gold grain-inclusive dry dog foods. The following products have been updated:
We expect the new recipes to begin reaching retail shelves in the near future, contingent upon inventory levels of various recipes and bags sizes.
As a family-owned-and-operated company for five generations, we think about our business generationally. This dedication to longevity and tradition translates to all avenues of our business including how we formulate and manufacture our premium pet foods.
Outside factors that include ingredient quality and availability, together with the ever growing popularity of our best-selling line of dry dog foods, have determined that duck—as a primary protein source in Gold recipes—will not be a sustainable ingredient long-term. There is uncertainty whether our European suppliers can provide enough duck to meet our standards for quality in the future. Domestic duck production will not be sufficient given that our per capita consumption of duck in the USA is extremely small compared to European and Asian countries. Also an escalation in global trade wars has brought an additional risk for supply interruptions. Without an ample, growing, and stable global supply of duck, Fromm has elected to update the formulations and ingredient panels of all Gold grain-inclusive dry dog recipes. This will assure continuity of product excellence and availability for our neighborhood pet retail partners and consumers for years to come.
All grain-inclusive Gold recipes produced beginning July 18th (BBF 01/18/2020) will reflect the updated formulations and ingredient panels. In addition to new ingredient panels, there will be minor copy changes on the packaging; however the UPCs and product SKUs will not change. This update will not impact any Heartland Gold or Gold Coast recipes.
At Fromm, we hold steadfast to a manufacturing value system that ensures consistent production and quality in each and every bag produced at our family-owned facilities. This is supported by a formulation philosophy that enables our recipes to be complementary, offering variety with no need for transition time between recipes. Because of this, we do not foresee any challenges in digestion or a need for transition time to the updated Gold recipes.
Our team is ready to help during this transition. The Fromm Customer Service Team—as well as our Nutrition Specialist and Veterinarian—will be on-hand and ready to answer all questions.
Thank you for your continued support and belief in the sustainability of multigenerational family businesses.
Regards,
Tom Nieman
Owner
Fromm Family Foods
---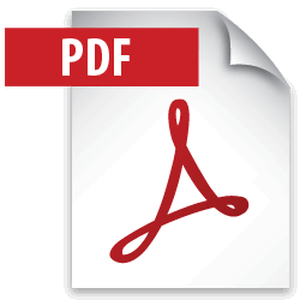 Recipe Comparisons
Download side-by-side comparisons of the new vs. previous recipe