On June 16th, 2021 a collective of leaders within the independent pet segment came together for the first ever Pet Forward virtual event hosted by Fromm Family Foods with Indiepet.org.
Pet Forward: Neighborhood Retail Roundtable assembled retailers, manufacturers and industry supporters for a virtual discussion centered around the challenges the industry faced during the Pandemic, key learnings and how retailers, manufacturers and the entire industry move ahead.
If you didn't have the chance to join the event live, you can now view the full discussion below.
During the discussion, we asked attendees to weigh-in on neighborhood retail pet shopping trends and how they evolved during the pandemic. Here are the results:
With restrictions easing up, how has in-store traffic been over the last three months?
What does the shopping cart look like?
Did you add online ordering for your customers during the pandemic?
What is the biggest challenge with online orders?
What type of online ordering do you offer now?
Would you like to be invited to the next Pet Forward virtual event? Sign up here: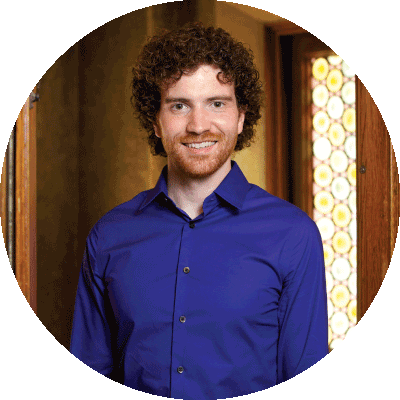 Bryan Nieman
5th Generation Family Member and Brand Director, Fromm Family Foods
Bryan is a fifth-generation family member at Fromm Family Foods, a pet food manufactuer based in Wisconsin. Since its beginning Fromm has been dedicated to the advancement and empowerment of the independent pet channel and produces premium, variety-driven food and treats for dogs and cats. Bryan has been an integral part of the marketing and leadership team at Fromm, spearheading key digital initiatives, the Fromm Heritage Tour series and maintaining close ties to Fromm's retail partners.
Al Puntillo
Board President, IndiePet.org, Chief Merchandising Officer, Mud Bay
As Mud Bay's Chief Merchant, Al, along with his teams, have the very rewarding jobs of ensuring that the products Mud Bay sells and the information that Mud Bay publishes meet high standards and Mud Bay's mission: to contribute to the health of dogs and cats and the happiness of those who care for them. Al also serves as the board president of Indiepet.org, an organization tightly focused on strengthening the approximately 8,000 independent and neighborhood pet retail locations serving pets and pet parents in North America.
Berenice Giannini
Founder & CEO, eTAILPet
Berenice leads the only woman-owned pet software company that was created by a pet retailer for pet retailers. Everything she designs is made with the retailer in mind, because she was the retailer. Her creative wheels are always turning; listening to retailer's suggestions, partnering with manufacturers and industry leaders to build the only complete POS, eCommerce, online booking and social marketing solution developed exclusively for indie pet.
Alison Potts
Chief Sales Officer, Stella & Chewy's
Stella & Chewy's is an 18 year old company started by founder Marie Moody. The company is rooted in the Love of pets, using only the highest quality ingredients and food safety is our number one priority. Alison Potts is the Chief Sales Officer of Stella & Chewy's, has over thirty years of experience in Sales, Finance and Marketing. Alison is a proud pet parent to Molly, a 10 year old Cocker Spaniel who loves all Stella & Chewy's Freeze Dried Patties.
Scott Dicker
Marketing Data Analyst, SPINS
As a marketing data analyst for SPINS, Scott has an up-close look at the trends, buying drivers, and product innovations shaping the pet industry right now and for the future. SPINS provides cross-channel data, industry expertise, and product intelligence that helps pet retailers stand out and stay ahead. Scott is especially passionate about improving the pet industry—from new products to the in-store shopper experience—because he is the proud parent to Edmund the orange cat.
Patrick McGinnis
CEO, Leo&Lucky's
After nearly two decades in consumer banking, Patrick has most recently spent the past thirteen years as the owner/manager of an independent pet retailer and grooming services provider. Located in west central Florida, Leo&Lucky's has achieved above average results by way of strategic planning, aggressive promotion, and positive culture.
Brandon Click
General Manager, Tomlinson's Feed & Pets
Brandon Click is the General Manager of Tomlinson's Feed & Pets and a fourth generation pet specialty retailer. In the 75 years Tomlinson's has been fulfilling pet parent's needs, it has grown from one farm and feed store to a multi-location regional chain in Central Texas. Under the Click family's stewardship, Tomlinson's prioritizes the relationship with its customers and fosters an industry-leading team. Brandon and his family love the pet industry and believe it has a bright future.
Paul Allen
Founder & CEO, Woof Gang Bakery & Grooming
Paul Allen is the founder and CEO of Woof Gang Bakery. Woof Gang Bakery & Grooming is the leading specialty retailer of pet food, pet supplies and professional pet grooming in North America, with 150 locations open or under development in the U.S. Woof Gang Bakery & Grooming offers the very best in pet care by providing quality products and grooming with a focus on service. Each franchise location is "your neighborhood pet store" committed to the well-being, health and happiness of pets.